CALL US FOR A FREE CONSULTATION
Hire an award winning St. Louis Traffic Law Firm to fight for you.
At Drivers Defense Counsel, we are dedicated to protecting the rights of good people who have been wrongfully injured or wrongfully accused. We believe in second chances, and you're in good hands if you choose our firm as your legal counsel. We've been featured in media outlets such as…

St. Louis Traffic Lawyers
We live in a difficult time, a time where people are feeling a great deal of anxiety, uncertainty, and concern for the future. During times like these, where personal and economic difficulties seem almost too much to bear, alcohol and drug consumption are on the rise. It's times like these where more and more innocent people find themselves being injured on the road because of someone else's poor decisions. It's times like these where even good people find themselves making poor decisions.
At Drivers Defense Counsel, we believe in

.  We believe that everyone makes mistakes, even good people.  Our calling is to help good people that have been injured in a car accident or have made a bad decisionget back on their feet. At Drivers Defense Counsel, our passion is to prove that good people deserve

.
Drivers Defense Counsel is not an ordinary Personal Injury and DWI Defense law firm. We do not represent everyone. We are only interested in representing those that have been legitimately injured in a car accident, those that have been wrongfully accused of a crime, or those that have been arrested but are genuinely serious about change. We pride ourselves on providing you with an aggressive legal team, as well as ensuring that you receive all the requisite resources to curb recidivism and get you back on your feet.
ATTACK THE ATTACK
Whether you have been injured while driving or arrested for a DWI, we understand your character and reputation is under attack.  At Drivers Defense Counsel, we believe that the best defense to an attack is a strong offense. We have the resources to go on the offensive and attack the attack on you in order to restore your honor and dignity as a good person. If you become a client of Drivers Defense Counsel, you can rest assured that the attack will no longer be on you.  Rather, we will be on the attack in pursuit of the justice you deserve.
Like our great country and the laws thereof, we are a law firm founded on Christian principles. Our purpose is not to simply represent our clients in a courtroom.  Our purpose is to serve a much greater cause – a cause built upon curbing recidivism and restoring the dignity of good people.  Our purpose is to fight for

.
Drivers Defense Counsel is committed to making our roads, our communities, and our people safer.

See what others have to say about Drivers Defense Counsel
Award Winning Counsel for Traffic Offenses
Personal Injury Practice Areas
Click On the Topic Below That Best Describes Your Case

We're Here For You In This Time Of Despair
Driving While Intoxicated (DWI)
Strong Defense When Facing Missouri DWI Charges
If you've been accused of a DWI, you'll want an experienced St. Louis DWI lawyer on your side.
If you have been arrested, we understand that your reputation and dignity is under attack. When good people are arrested for a DWI, it feels like the government doesn't care about, or even see, a person capable of change. If feels like the government only sees a criminal and a case number that it will prosecute with all of its might.
But at Drivers Defense Counsel, we are interested in proving to the government that good people can make mistakes. We are interested in proving that good people deserve

. We are interested in fighting for your rights and providing you with the tools necessary to curb recidivism and get you back on your feet.
DWI cases can have severe consequences if you are convicted.  We'll help you avoid hefty fines, jail time, and driver's license suspension.  We can also help ensure you do not have issues obtaining or maintaining employment or professional license.
Don't let this mishap affect your future more than it has to.  The best step to take is to hire a reputable St. Louis DWI Lawyer.  Call us today at (314) 727-7220 for a free DWI consultation.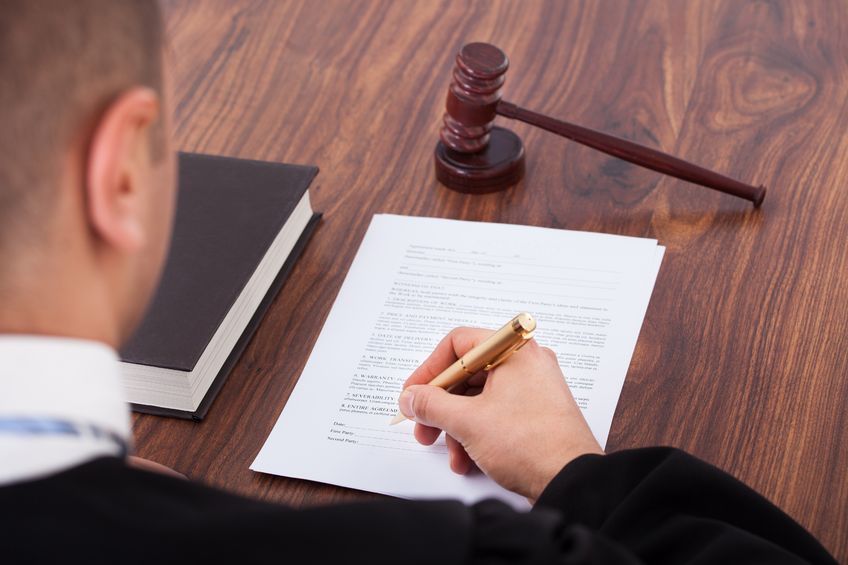 Missouri DWI Process
Free Case Reviews, Pay Only If You Win
Missouri Traffic Law Firm
A Proven Track Record of Success
We represent clients in personal injury and DWI defense lawsuits across Missouri and Illinois. Our primary service area includes St. Louis County, St. Louis City, St. Charles, and Jefferson County, but we are here to represent you in ANY county in Missouri or Illinois if you feel you have been wrongfully injured or accused.
We're willing to come to you. We'll do whatever is necessary to get you proper legal guidance in your time of distress. We've met clients in hospitals, at their homes, at our office in Clayton, MO, and even all the way in Oklahoma.
If you've been wrongfully injured you may be entitled to significant compensation. The Missouri personal injury attorneys at Drivers Defense Counsel are here to help you get what you deserve.
Missouri, like most states, has a "time limit" on how long you have to file a court case after an injury. The actual time period is five years. That may seem like a long time, and it is, but we want to stress that it's best to seek legal representation IMMEDIATELY following an injury or a criminal accusation like a DWI.
Also, Missouri is what's called a "shared fault" personal injury state. What this means is compensation for an injured person is equal to that person's percentage of fault. Having an aggressive St. Louis personal injury lawyer on your side is essential.
We'll fight hard for you and prove that the opposing party was at fault or negligent. Aggressive counsel ensures your fair share of the total available compensation is recovered.
Our personal injury and DWI defense lawyers have the experience to represent you before judges and magistrates throughout the entire Missouri and Illinois justice system. Wherever you are, we're here to help you get the second chance you deserve.
Award Winning Legal Counsel You Can Trust